Give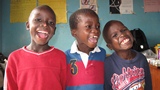 Give to World Council's Foundation and
Join the Global Movement.
Give Today!

 
The vision of the Global Women's Leadership Network is to provide women with the opportunity and resources to make a measureable difference in the lives of each other, in the lives of credit union members and in their communities.
WOCCU created and serves as the hub of the network to bring together women from credit union systems around the world.
The network provides credit union professional women with an international network that engages them in professional and personal development through social media and educational forums. The network offers exposure to international perspectives on common challenges that we face across the globe, such as growth strategies, alternative capital, and efficiency in operations. By interacting with other professionals of their same gender in a business forum, women access unlimited resources and learn from the experiences of their peers. These women include credit union executives, board members, and business partners.
You can learn more about the Network and its opportunities on CUWomen.org.
Field work
The Global Women's Leadership Network directly supports WOCCU development activities in three countries.
Colombia
WOCCU has partnered with nine credit unions to increase the overall efficiency and profitability of the credit unions so that they may better serve their members and reach underserved populations. With WOCCU's assistance, one of the participating credit unions launched its first non-correspondent bank, providing financial services through a local retail outlet. In doing so, the credit union expands its presence at a lower cost, the retail outlet increases its sales by attracting new clients, the member benefits from the new convenient location and expanded business hours during which he may conduct financial transactions.
The nine project credit unions have reached over 80,000 members, almost half of which are women. Combined, these women have saved US$18.3 million. 
Kenya
As part of its USDA-funded program in Kenya, Mitigating the Impact of HIV/AIDS on Economic Growth through Credit Union Modernization, WOCCU began working with the Busia Compassionate Centre's orphanage to provide them with access to reliable food resources and education. WOCCU program staff taught Centre volunteers to plant selected crops and fruit trees for better nutrition, introduced irrigation, built an outdoor kitchen and delivered food from farmers financed by credit unions affiliated with the program. The program credit unions also provided scholarships to orphans so that they could attend school, a luxury that many of them cannot afford, which resulted in five high school graduates this year.
Approximately 40% of the farmers supported by the project credit unions are women farmers who otherwise would not have access to financial services or more productive agricultural techniques to increase their production, yield and income. Scholarships were provided to 17 orphans, 10 of which were girls, and of the 5 high school graduates whose school fees were paid by the project, 4 were girls. 
Sri Lanka
In 2009, WOCCU began working with the Women's Development Co-operative Society, a network of more than 120 branches owned and operated entirely by women. The partnership aims to strengthen the institution, expand membership and help increase the agricultural capacity of Sri Lankan women farmers and their families by providing them micro loans and access to savings accounts.
Through WOCCU's partnership in Sri Lanka, the Women's Development Co-operative Society has reached a membership of over 68,500 people. 53% of members have been given loans and more than $5.9 million has been mobilized in savings.
Philippine Disaster Donors
Barbados
Drayton Carter (St. Thomas)
Bermuda
BIU Members Credit Union Co-op. Society (Hamilton)
New Zealand
Steelsands Credit Union (Auckland)
Poland
Trinidad and Tobago
United Kingdom
The Co-operative Credit Union (Liverpool)
Ella Ferris (Nottingham)
Graham Richings (Gloucester)
United States of America
Clark County Chapter of Credit Unions (Vancouver, Washington)
Pacul Services, Inc. (Harrisburg, Pennsylvania)
Chris Baker (St. Mary's City, Maryland)
Dominica Barber (Oakland, California)
Susan Bryan (San Francisco, California)
Eloisa Chavas (Fitchburg, Wisconsin)
Pam Cook (Oregon, Wisconsin)
Mary Ann Demczak, CUDE (Burgettstown, Pennsylvania)
Betty DeWeese (Longview, Texas)
Ed & Eileen Fadely (Dover, Pennsylvania)
Amy Fuller (Atlanta, Georgia)
Kathy Garner (Flower Mound, Texas)
Peter Graves (Washington, District of Columbia)
Ron & Marsha Hance (Rutland, Vermont)
Kimberly Hester (Rancho Cucamonga, California)
Anthony Hinds (Bear, Delaware)
Jeffrey Jones (Zebulon, North Carolina)
Robert Kimmett (Winchester, Massachusetts)
Michael McCartney (Fairfax, Virginia)
Karen Mensinger (Grapeview, Washington)
Richard Miller (Bowling Green, Kentucky)
Greg Moore (San Clemente , California)
Robin Myers (Bayside, New York)
Calyn Ostrowski (Madison, Wisconsin)
Louie Penaflor (Portage, Wisconsin)
Donna Phan (Sugar Land, Texas)
Jackie Ross (SHELTON, Washington)
MORRIS RYAN (ISSAQUAH, Washington)
Bob & Diane Schumacher (Walla Walla , Washington)
Judith Shaffer (Redondo Beach, California)
Gerald and Carla Singleton (Bozeman, Montana)
Kathleen Smith (Madison, Wisconsin)
Kevin Smith (Madison, Wisconsin)
Marion Smith (Briarwood, New York)
Michael Spink (Durham, North Carolina)
Judy Tharp (Advance, North Carolina)
Sarah Turner (Oakton, Virginia)
MECU Foundation (Baltimore, Maryland)
CREDIT UNIONS AFFECTED: FACTS & FIGURES
According to a November 18 report by the Philippine National Disaster Risk Reduction and Managment Council,Typhoon Haiyan has killed 3,976 individuals, injured 18,175 and displaced 850,808. Ten million people have been affected as the superstorm ravaged homes in villages such as Tacloban, destroying "every single building, every single house," according to U.S. Marine Brig. Gen. Paul Kennedy in a USA Today report.
Forty cooperatives in the the National Confederation of Cooperatives (NATCCO) network have been affected by the typhoon including 500 staff members; and this number is expected to rise since not all credit unions within the network have submitted their reports. Typhoon Haiyan's greatest impact on credit unions is in Leyte, Eastern Samar, Capiz, Tacloban and Cebu municipalities and has the potential of distressing 1.5 million cooperative members. 
Immediately after the storm, many credit unions visited or sent text messages to ensure staff and members were alright. The capacity to restore financial services is depending on the level of damage to each credit union facility. Generally, many cooperatives opened within one week after the typhoon and are currently running on generators. However, three credit unions in Leyte have not re-opened as well as the largest credit union in Tacloban City that has been severely damaged from wind and flooding.
Types of financial services and operations vary among cooperatives; however, most are trying to provide members with access to their savings. In many cooperatives members are requesting access to calamity loans so they may begin to rebuild their lives; while others who have such insurances are beginning to process their claims. In Cebu, credit unions are offering members access to generators so they can charge their cellphones.
As new information becomes available we will update this website. Please continue to check back or contact us if you have any questions.
WORLD COUNCIL RESPONSE
Credit unions and their members have been deeply affected by this disaster. World Council is working with the Association of Asian Confederation of Credit Unions, NATCCO and VICTO National Cooperative Federation and Development Center, as well as other credit union connections on the ground, to assess credit union damages and strategize on how we might best respond to their relief needs.
World Council is also coordinating response efforts among the Asian, Australian, American, Canadian and Irish credit union systems to maximize impact and ensure credit unions have the resources they need to provide immediate and long-term services for their members.
The Worldwide Foundation for Credit Unions, World Council's official gift-receiving and grantmaking entity, is committing financial resources to help credit unions and their members rebuild. Donations are currently being collected and thanks to CUNA Mutual Group's existing disaster fund with the Foundation, a grant of $15,000 has already been given to NATCCO for rebuilding efforts. 
HOW DONATIONS WILL BE USED
NATCCO and VICTO will receive a grant from the Worldwide Foundation and funds will be used to support the rebuilding efforts of credit unions in the affected areas. Your contribution will help purchase institutional-capacity items such as office equipment, generators, computers and furniture as well as the necessary rebuilding materials so the organization can assist members and help them be resilient during this devastating time. Foudnation grant recipients are required to provide the Worldwide Foundation with an itemized report and we will share progress with our donors as information is received. 
WORLD COUNCIL PHILIPPINE EXPERTISE
World Council has worked with Philippine credit unions since 1996 and the most recent project focused on model credit union building and institutional branding.Following the 2006 Philippines landslide in Leyte, World Council supported the local league's administration of "livelihood loans," small microloans that helped credit union members and employees rebuild their homes and businesses.
In 2010, World Council received presidential commendation in recognition of its credit union development work in the Philippines. In 2002, World Council received the prestigious Herb Wagner Award from the National Credit Union Foundation for its Philippines Credit Union Empowerment and Strengthening program that transformed eleven credit unions from small and insolvent institutions to self-sustainable credit unions.
DONATE: To get involved with World Council's disaster response please donate here.
Philippines Typhoon; Credit Unions, Members Affected
MADISON, Wis. — In the wake of super typhoon Haiyan, one of the most powerful storms ever recorded, World Council of Credit Unions is in contact with local authorities in the Philippines and our Australian member, Customer Owned Banking Association, to assess how to best help the 4.5 million people affected.
According to reports, typhoon Haiyan has killed an estimated 10,000 people. The situation has the potential to worsen should displaced credit union members and others not receive necessary assistance. World Council has worked with Philippines credit unions since 1996 and the most recent project focused on model credit union building and institutional branding. According to World Council's 2012 Statistical Report, there are 1,320 credit unions in the Philippines serving 4.3 million members last year.
World Council has led relief and rebuilding efforts during past international disasters, including the January 2010 Haitian earthquake, February 2006 Philippine Islands landslide and December 2004 Asian tsunami. Following the Haitian earthquake, World Council led a $1.2 million dollar project to provide immediate relief, provide shelter and revitalize the country's credit union system. Following the 2006 Philippines landslide in Leyte, World Council supported the local league's administration of "livelihood loans," small microloans that helped credit union members and employees rebuild their homes and businesses.
World Council is now prepared to provide disaster relief to credit union staff and support credit union rebuilding efforts following this latest disaster. Much-needed cash contributions from credit unions and individuals will provide assistance to those whose lives have been devastated by this terrible disaster.
To support the international credit union disaster relief fund and rebuilding of Philippine credit unions, payments via check, credit card or wire may be sent to:
Worldwide Foundation for Credit Unions, Inc., 5710 Mineral Point Road, Madison, WI 53705, USA.
Individuals may make donations with a credit card online at www.woccu.org/give; credit unions may wire funds. For additional information, contact: Calyn Ostrowski, Director, Worldwide Foundation for Credit Unions, +1-608-395-2056 or via email at costrowski@woccu.org. Please indicate that your donation is designated for Philippine Disaster Relief Fund.
World Council of Credit Unions is the global trade association and development agency for credit unions. World Council promotes the sustainable development of credit unions and other financial cooperatives around the world to empower people through access to high quality and affordable financial services. World Council advocates on behalf of the global credit union system before international organizations and works with national governments to improve legislation and regulation. Its technical assistance programs introduce new tools and technologies to strengthen credit unions' financial performance and increase their outreach.
World Council has implemented more than 290 technical assistance programs in 71 countries. Worldwide, 56,000 credit unions in 101 countries serve 200 million people. Learn more about World Council's impact around the world at www.woccu.org.

Contact:
Rebecca Carpenter
Organization:
World Council of Credit Unions
E-mail:
rcarpenter@woccu.org
Phone:
+1-608-395-2031
Rooftop of one of the major credit unions in Leyte
Photo courtesy of NATCCO


Inside a credit union in Eastern Samar that has been damaged by Typhoon Haiyan
Photo courtesy of NATCCO

Credit union members line up outside the office in Leyte
Photo courtesy of NATCCO
Credit union member wait for relief
Photo courtesy of NATCCO
Credit union members gather after the storm to gain access to financial services
Photo courtesy of NATCCO