Cybersecurity Oversight for Executives
Cybersecurity is an enterprise-wide risk. Secure the premier Cyber credential for C-suite executives and directors.

World Council Engages in Alliance with Ridge Global Cybersecurity Institute


The World Council of Credit Unions has partnered with Ridge Global Cybersecurity Institute to develop an online certificate program on cybersecurity, specifically customized for the credit union industry.
This certificate program:
Is uniquely-designed to meet the cyber-risk-related challenges of credit unions around the world
Aims to better align C-suite executives and directors with cybersecurity governance, preparedness and oversight
Provides an overview of the cyber threat landscape
Subject matter focuses on:
Cybersecurity leadership
Effective security structure and operations
Cybersecurity oversight for executives and directors
Cyber crisis simulation
Register Here
Take a glimpse of course materials below



Upon completion of all coursework, students should have:


Established a solid baseline of cybersecurity awareness and knowledge

Learned how to provide more effective cybersecurity oversight and guidance based on increased understanding of cybersecurity as a business enabler

Gained an understanding of what should be happening at management level as it pertains to cybersecurity
Self-paced, 12 hours

One year for course completion

Course followed by examination and CERT Certificate in Cybersecurity Oversight for Executives
World Council member rate: US $3900

Non-member rate: US $4500
Register Here
Certificate Course Partners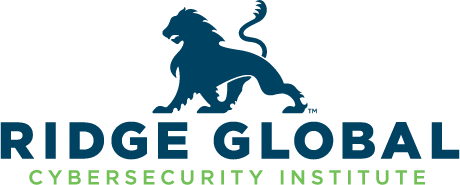 The
Ridge Global Cybersecurity Institute
is a go-to source for all cybersecurity-related services. Working with C-Suite executives and corporate directors, RGCI offers innovative education capabilities and expert assessments to mitigate enterprise-wide cyber risk and build more resilient organizations.

The program content and curriculum has been developed by the
Computer Emergency Readiness Team
(CERT) at
Carnegie Mellon University
–
Software Engineering Institute
(CERT-SEI), a leader in the fields of software engineering and cybersecurity since 1984, solving complex, long-term problems for government agencies and private industry.
2018-July 18
CUbroadcast host Mike Lawson interviews Carnegie Mellon University's Technical Director of Risk & Resilience Summer Fowler about the growing importance of Cybersecurity for executives.
Watch on CUbroadcast site