Inicio > Sala de Noticias > Boletines Noticiosos



February 12, 2016
Sala de Noticias // Boletines Noticiosos
15 de febrero de 2007
Credit Unions Recognized Among Canada's Top Performing Companies
Madison, WI—Among the recently released list of Canada's top 50 best managed companies, three credit union organizations were recognized for their business excellence: Servus Credit Union, Coast Capital Savings Credit Union and Concentra Financial, a credit union service organization.
The 50 Best Managed Companies is a national awards program that recognizes businesses from a wide range of industries that have implemented world-class best practices. To even qualify, companies must demonstrate superior results for the past three years and have revenues of more than $10 million a year and be 50% closely held by Canadians or be Canadian-owned public companies with no more than 50% of their shares publicly traded.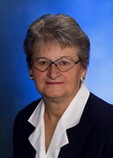 Penny Reeves, Servus Credit Union and World Council of Credit Unions board member
Penny Reeves, Servus Credit Union and World Council of Credit Unions board member explained, "The recognition of three credit union organizations clearly demonstrates the ability of Canada's credit union movement to compete with the best that our country has to offer. To achieve the designation as one of the 50 Best Managed Companies in a country as large and diverse as Canada is an incredible accomplishment. Competition for this prestigious designation is keen and on a three-year ongoing basis, not simply a single year's accomplishments."
Myrna Bentley, president and CEO of Concentra Financial, also believes that a big part of why they continue to qualify for this award is due to the quality of their people. "We are honored to be viewed as among the very best in the country," said Bentley. "This award recognizes the caliber of our people and our management practices. It is indeed a team effort that has enabled us to be placed within this select circle of Canadian businesses."
"If you think traditional values don't pay off in business anymore, think again. These three organizations demonstrate efficiency, hard work and integrity in dealing with customers and employees alike. It is a model of success among companies reaching for the highest standards," said John Hughes, Partner, Deloitte, a national sponsor of the Best Managed program.
Information about Canada's 50 Best Managed Companies is available online at www.canadas50best.com.
El Consejo Mundial de Cooperativas de Ahorro y Crédito es la asociación gremial y agencia de desarrollo para el sistema internacional de cooperativas de ahorro y crédito. El Consejo Mundial promueve el crecimiento sustentable de las cooperativas de ahorro y crédito y otras cooperativas financieras en todo el mundo a fin de facultar a las personas para que mejoren su calidad de vida a través del acceso a servicios financieros asequibles y de alta calidad. El Consejo Mundial realiza esfuerzos de defensa activa en representación del sistema global de las cooperativas de ahorro y crédito ante organizaciones internacionales y trabaja con gobiernos nacionales para mejorar la legislación y la regulación. Sus programas de asistencia técnica introducen nuevas herramientas y tecnologías para fortalecer el desempeño financiero de las cooperativas de ahorro y crédito y profundizar su alcance comunitario.
El Consejo Mundial ha implementado 290 programas de asistencia técnica en 71 países. A nivel mundial, 57,000 cooperativas de ahorro y crédito en 105 países atienden a 217 millones de personas. Obtenga más información sobre el impacto global del Consejo Mundial en www.woccu.org.

Contacto principal:
Rebecca Carpenter
Correo electrónico:
rcarpenter@woccu.org
Teléfono:
+1-608-395-2031