ILCU Elects WOCCU Board Member Bailey as Vice President
May 09, 2007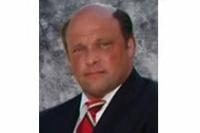 ILCU vice president and WOCCU board member, Mark Bailey.
Madison, WI—After six years on the Irish League of Credit Unions (ILCU) board of directors, World Council of Credit Unions (WOCCU) board member Mark Bailey was elected vice president of the league last month during its biennial delegate meeting in Belfast, Ireland.
ILCU also honored Anne O'Byrne for her 10 years on the ILCU board as she stepped out of the position of president. ILCU elected Uel Adair to succeed O'Byrne.
World Council CEO Pete Crear and World Council chairman Gary Plank attended the meeting, in which Plank encouraged nearly 2,000 attendees to continue innovation within the Irish credit union movement in order to extend membership and services to more people.
Despite obstacles ILCU encountered in previous reform efforts, Plank congratulated them for having the spirit and persistence to undertake the initiative for change and growth. He encouraged them to "stay focused on the three million Irish that are not served by credit unions as opposed to vying for the three million Irish that are members of a credit union."
ILCU delegates agreed to replace the biennial delegate meeting and consultative general meeting with an annual general meeting. They also approved the five-year Credit Union Movement Strategic Plan, which includes restructuring credit union governance, training, development of common standards, products/services development, information and communications technology, member involvement, regional business co-operation, business support infrastructure and legislation. In addition, ILCU will be implementing a new Information and Communication Strategy for the coming year as well as a national advertising campaign. ILCU represents 525 credit unions across Ireland. Around 9,500 volunteers, supported by more than 3,500 staff members, govern the Irish credit union movement. Next year, Ireland's credit union movement will celebrate its 50-year anniversary.
The current ILCU board includes:
Uel Adair, President (two-year term)
Mark Bailey, Vice President
Jimmy Johnstone, Treasurer
Nick Cashin, Director
Michael Dowd, Director
Pat Fay, Director
Kevin Helferty, Director
John Long, Director
Noel Madden, Director
Gerry McGee, Director
Con O'Brien, Director
Rosemary O'Doherty, Director
Jim O'Dwyer, Director
World Council of Credit Unions is the global trade association and development agency for credit unions. World Council promotes the sustainable development of credit unions and other financial cooperatives around the world to empower people through access to high quality and affordable financial services. World Council advocates on behalf of the global credit union system before international organizations and works with national governments to improve legislation and regulation. Its technical assistance programs introduce new tools and technologies to strengthen credit unions' financial performance and increase their outreach.
World Council has implemented 300+ technical assistance programs in 89 countries. Worldwide, 68,882 credit unions in 109 countries serve 235 million people. Learn more about World Council's impact around the world at www.woccu.org.