Inicio > Sala de Noticias > Boletines Noticiosos



May 3, 2016
Sala de Noticias // Boletines Noticiosos
09 de mayo de 2007
ILCU Elects WOCCU Board Member Bailey as Vice President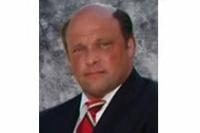 ILCU vice president and WOCCU board member, Mark Bailey.
Madison, WI—After six years on the Irish League of Credit Unions (ILCU) board of directors, World Council of Credit Unions (WOCCU) board member Mark Bailey was elected vice president of the league last month during its biennial delegate meeting in Belfast, Ireland.
ILCU also honored Anne O'Byrne for her 10 years on the ILCU board as she stepped out of the position of president. ILCU elected Uel Adair to succeed O'Byrne.
World Council CEO Pete Crear and World Council chairman Gary Plank attended the meeting, in which Plank encouraged nearly 2,000 attendees to continue innovation within the Irish credit union movement in order to extend membership and services to more people.
Despite obstacles ILCU encountered in previous reform efforts, Plank congratulated them for having the spirit and persistence to undertake the initiative for change and growth. He encouraged them to "stay focused on the three million Irish that are not served by credit unions as opposed to vying for the three million Irish that are members of a credit union."
ILCU delegates agreed to replace the biennial delegate meeting and consultative general meeting with an annual general meeting. They also approved the five-year Credit Union Movement Strategic Plan, which includes restructuring credit union governance, training, development of common standards, products/services development, information and communications technology, member involvement, regional business co-operation, business support infrastructure and legislation. In addition, ILCU will be implementing a new Information and Communication Strategy for the coming year as well as a national advertising campaign. ILCU represents 525 credit unions across Ireland. Around 9,500 volunteers, supported by more than 3,500 staff members, govern the Irish credit union movement. Next year, Ireland's credit union movement will celebrate its 50-year anniversary.
The current ILCU board includes:
Uel Adair, President (two-year term)
Mark Bailey, Vice President
Jimmy Johnstone, Treasurer
Nick Cashin, Director
Michael Dowd, Director
Pat Fay, Director
Kevin Helferty, Director
John Long, Director
Noel Madden, Director
Gerry McGee, Director
Con O'Brien, Director
Rosemary O'Doherty, Director
Jim O'Dwyer, Director
El Consejo Mundial de Cooperativas de Ahorro y Crédito es la asociación gremial y agencia de desarrollo para el sistema internacional de cooperativas de ahorro y crédito. El Consejo Mundial promueve el crecimiento sustentable de las cooperativas de ahorro y crédito y otras cooperativas financieras en todo el mundo a fin de facultar a las personas para que mejoren su calidad de vida a través del acceso a servicios financieros asequibles y de alta calidad. El Consejo Mundial realiza esfuerzos de defensa activa en representación del sistema global de las cooperativas de ahorro y crédito ante organizaciones internacionales y trabaja con gobiernos nacionales para mejorar la legislación y la regulación. Sus programas de asistencia técnica introducen nuevas herramientas y tecnologías para fortalecer el desempeño financiero de las cooperativas de ahorro y crédito y profundizar su alcance comunitario.
El Consejo Mundial ha implementado 290 programas de asistencia técnica en 71 países. A nivel mundial, 57,000 cooperativas de ahorro y crédito en 105 países atienden a 217 millones de personas. Obtenga más información sobre el impacto global del Consejo Mundial en www.woccu.org.

Contacto principal:
Rebecca Carpenter
Organización:
World Council of Credit Unions
Correo electrónico:
rcarpenter@woccu.org
Teléfono:
+1-608-395-2031