Sinek, Li and Shelley Headline 2013 World Credit Union Conference in Ottawa, Canada
Keynote speakers to address mobile banking, social media and corporate leadership strategy
March 11, 2013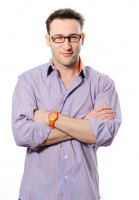 Simon Sinek, author of Start With Why: How Great Leaders Inspire Everyone to Take Action, will present on corporate leadership strategy.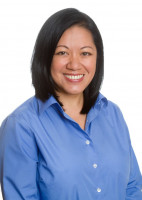 Charlene Li, New York Times bestselling author of Groundswell and Open Leadership, will present Social Media and the Financial Sector.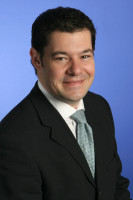 Ian Shelley, IT and mobile payments expert and former KPMG partner, will present The Future of Money — Where Mobile Technology is Taking Us.

MADISON, Wis. — World Council of Credit Unions has secured three high-caliber speakers for the 2013 World Credit Union Conference, the international credit union system's premier educational and networking event, July 14–17, in Ottawa, Canada. More than 2,500 credit union executives and volunteers from more than 50 countries are expected to attend the conference, which will focus on mobile banking, social media and corporate leadership.
The keynote speakers include:
Simon Sinek, corporate leadership strategist, will speak about corporate leadership strategy on July 17. Author of Start With Why: How Great Leaders Inspire Everyone to Take Action, Sinek is best known for his theory of the "Golden Circle" — a naturally occurring pattern grounded in the biology of human decision-making that explains why some people and organizations inspire us over others. Sinek teaches graduate-level strategic communications at Columbia University.

Charlene Li, New York Times best-selling author and social media and technologies expert, will cover social media and the financial sector on July 16. Li is author of Groundswell and Open Leadership and, as founder of the Altimeter Group, recognized as one of the foremost experts on social media and technologies. As former vice president and principal analyst at Forrester Research, Li was named one of the 100 most creative people in business by Fast Company.  
Ian Shelley, IT and mobile payments expert and former KPMG partner, will discuss the future of mobile banking technology on July 15. Shelley's 20 years of experience include work with credit unions, banks, insurance agencies and regulators in Australia, Bermuda, Canada and the United Kingdom.
At over 30 breakout sessions, additional thought leaders from around the world will present on specific topics within five separate educational tracks, including leadership and strategy, technology, international credit union experience, advocacy and governmental affairs and innovative solutions.
Bonus networking and educational sessions include:
Global Women's Leadership Forum, the annual networking and educational gathering of the Global Women's Leadership Network, the world's only peer-to-peer credit union women's leadership organization. The network will meet July 14, just prior to the conference. 

World Council's Young Credit Union People (WYCUP) program, the annual educational and networking event for credit union professionals age 35 and younger. Five scholarship applicants will receive all-expense-paid scholarships to the 2014 World Credit Union Conference in Australia. The WYCUP program begins July 14 and runs concurrently with the conference. 
Worldwide Foundation for Credit Unions Golf Tournament, a fundraising and networking event at the Loch March 18-hole golf course on July 13. 
Bacon, Eggs & Business Experts (BE²), a two-part breakfast series with exclusive insights and expert advice from two of today's top business authors.

Outside of the conference, attendees will also have the opportunity to visit some of Canada's most successful credit unions in Ottawa, which are known worldwide for their technological achievements and youth outreach success.
Visit www.Ottawa2013.org to register and to learn more about the 2013 World Credit Union Conference.
World Council of Credit Unions is the global trade association and development agency for credit unions. World Council promotes the sustainable development of credit unions and other financial cooperatives around the world to empower people through access to high quality and affordable financial services. World Council advocates on behalf of the global credit union system before international organizations and works with national governments to improve legislation and regulation. Its technical assistance programs introduce new tools and technologies to strengthen credit unions' financial performance and increase their outreach.
World Council has implemented 300+ technical assistance programs in 89 countries. Worldwide, 68,882 credit unions in 109 countries serve 235 million people. Learn more about World Council's impact around the world at www.woccu.org.