Skinner, Jervis and Kaufman to Headline 2018 World Credit Union Conference
Keynote speakers to address fintech and customer journey
March 04, 2018
MADISON, Wis. — World Council of Credit Unions has secured three world-renowned speakers for the 2018 World Credit Union Conference — the premier global event for credit unions —15–18 July, in Singapore. More than 1,600 credit union executives from 60 countries are expected to attend the conference, which will focus on fintech, digital transition, customer journey, and more.
The keynote speakers include:
Chris Skinner, Chris Skinner is known as an independent commentator on financial markets and fintech through his blog, the Finanser.com, and as the author of the bestselling books Digital Bank and ValueWeb. He is Chair of the European networking forum, The Financial Services Club, and Nordic Finance Innovation, as well as a Non-Executive Director of the Fintech consultancy firm 11:FS. He is on the advisory boards of many companies and has been voted one of the most influential people in financial technology by The Wall Street Journal's Financial News. He has recently been voted Game Changer of the Year and Financial Markets Advisor of the Year by Finance Monthly, CEO of the Year by CV Magazine, and FinTech Speaker of the Year by TMT Global. He has also been an advisor to the White House, the World Bank, and the World Economic Forum. Chris will explore the future of financial services on a global scale.
Shivvy Jervis, Voted as a thought leader who is "making digital Britain tick," Shivvy Jervis is a multi-award-winning futurist, advisor, and presenter on the digital economy.She makes it her mission to uncover the most groundbreaking innovation that will transform our realities. Shivvy has received more than 18 national and international accolades for her work, more recently including an Outstanding Achiever award and a nomination from the public as a "Woman of the Year." She has been recognized as one of Britain's top digital influencers and one of Europe's 30 leading women in tech. Shivvy is well known as the former creator and presenter of the online video series, Digital Futures. Shivvy Jervis will explore top-industry trends such as blockchain, artificial intelligence and big data.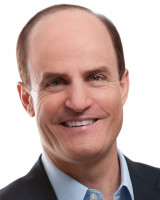 Ron Kaufman, Ron Kaufman is the world's leading educator and motivator for uplifting customer service and building service cultures. Rated one of the "Top 25 Who's Hot" speakers by Speaker Magazine, Ron presents powerful insights and global best practices from working with various clients for more than 20 years. He is author of the New York Times and USA Today bestseller, "Uplifting Service! The Proven Path to Delighting Your Customers, Colleagues and Everyone Else You Meet." Ron is also the founder of UP! Your Service, a company that enables leaders and organizations to build Uplifting Service cultures for sustainable advantage. Ron's experience and passionate commitment to results have been distilled into proven methods to help clients upgrade service performance and build strong service cultures. Ron Kaufman will end the conference with an empowering message on how to offer your organization's members the best customer service as our industry transitions from physical to digital.


The Executive Series is available for conference delegates looking to gain additional insights from the keynote speakers. This intimate group setting is perfect for peer connections and candid discussions with today's business leaders. During the series, you will learn ways to make your credit union more effective, and ultimately more successful. Attendees receive two (2) lunches and one (1) breakfast. Registration for the series is available at www.wcuc.org and costs $250 USD per person.
World Council of Credit Unions is the global trade association and development platform for credit unions. World Council promotes the sustainable development of credit unions and other financial cooperatives around the world to empower people through access to high quality and affordable financial services. World Council advocates on behalf of the global credit union system before international organizations and works with national governments to improve legislation and regulation. Its technical assistance programs introduce new tools and technologies to strengthen credit unions' financial performance and increase their outreach.
World Council has implemented 300+ technical assistance programs in 89 countries. Worldwide, 89,026 credit unions in 117 countries serve 260 million people. Learn more about World Council's impact around the world at www.woccu.org.