Tsunami Disaster Relief Fund Announced
Credit Unions Asked to Reach Out
January 03, 2005
Madison, WI—The World Council of Credit Unions, Inc. (WOCCU) has received initial reports from Indonesia and Sri Lanka credit unions affected by the Tsunami disaster. Reports from both countries indicate large-scale loss of life. In Indonesia, communities in Aceh and North Sumatra were devastated by the earthquake followed by the Tsunami. The Indonesia Credit Union Federation, CUCO, is currently trying to assess the damage to credit unions and their members in those communities, especially in the Nias Island of North Sumatra.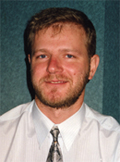 Normunds Mizis, WOCCU-Uzbekistan Project Director
Normunds Mizis, former WOCCU-Sri Lanka (1998- 2001) project director, noted that in Sri Lanka over 100 community credit unions and at least one district union have been destroyed. Many staff, primary society members and their families have died. The Tsunami washed onto the island as far as one kilometer from the coastline. Coastal residential areas are devastated or destroyed. Communities were not prepared to deal with this and for the first few days after the disaster, there were no coordinated rescue or relief efforts in remote areas. The Sri Lanka Credit Union Federation, SANASA, has attended to the communities affected to provide first aid as well as provide food, blankets and clothing.
Mizis is traveling to Sri Lanka on behalf of the World Council to assess the damage and assist SANASA in its efforts.
The World Council of Credit Unions is appealing to the international credit union community for funds to assist with relief efforts in Sri Lanka and Indonesia. WOCCU is currently working with its associates at SANASA in Sri Lanka, CUCO in Indonesia and with the Association of Asian Confederation of Credit Unions to help provide immediate relief assistance, rebuild credit unions and initiate reconstruction of the communities affected. Brian Branch, WOCCU president and CEO (interim) noted, "We are grateful for any assistance that can be provided to the Worldwide Foundation's Disaster Relief Fund for the Tsunami Relief. WOCCU will continue to provide updates on events in the affected areas and the impact which contributions are having on the ground."

Financial assistance can be sent to:

Worldwide Foundation for Credit Unions, Inc.
5710 Mineral Point Road
P.O. Box 2982
Madison, WI 53701-2982.
Following are two options for wiring funds to the Worldwide Foundation for Credit Unions. Please indicate that your donation is intended for the Tsunami Disater Relief Fund:
A) If you are credit union in the United States, contact your Corporate Credit Union and instruct it to sends funds to:
US Central
9701 Renner Blvd., Suite 100
Lenexa, KS 66219
Swift Code Number: CCUNUS55 (International outside the U.S.
ABA Routing Number: 301 082 688 (Domestic within the U.S.
Account Number: 301000246
Beneficiary: Worldwide Foundation for Credit Unions
B) Funds can also be sent to:
US Bank
1 South Pinckney Street
Madison, WI 53703
Swift Code Number: USBKUS44IMT (International outside the U.S.)
ABA Routing Number: 075900465 (Domestic within the U.S.)
Account Number: 312 280 929
World Council of Credit Unions is the global trade association and development agency for credit unions. World Council promotes the sustainable development of credit unions and other financial cooperatives around the world to empower people through access to high quality and affordable financial services. World Council advocates on behalf of the global credit union system before international organizations and works with national governments to improve legislation and regulation. Its technical assistance programs introduce new tools and technologies to strengthen credit unions' financial performance and increase their outreach.
World Council has implemented 300+ technical assistance programs in 89 countries. Worldwide, 68,882 credit unions in 109 countries serve 235 million people. Learn more about World Council's impact around the world at www.woccu.org.