WOCCU Project Director Normunds Mizis Speaks at Krakow III Policy Forum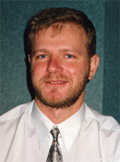 Normunds Mizis, WOCCU-Uzbekistan Project Director
World Council of Credit Union (WOCCU) Uzbekistan Project Director Normunds Mizis presented the credit union perspective to over 50 financial sector policy makers and public officials at the Krakow III Policy Forum on Law and Regulation Governing Microfinance in Warsaw, Poland, from April 6-8.
Delegates at the forum worked toward reforming policies that would make financial services more accessible to the poor. In his speech, Mizis defined the credit cooperative identity and regulatory principles, emphasizing the importance of developing Specialized Law to reflect these principles. He also discussed the importance of defining and training a Regulator and the need for technical assistance and cooperation among credit unions. Mizis summarized the progress in Uzbekistan as a successful framework for microfinance development. The session was moderated by the World Bank.
WOCCU hosts an annual, invitation-only roundtable for financial cooperative regulators each year. This year's meeting will precede the World Credit Union Conference in Dublin, Ireland, and will take place on July 26-27.
El Consejo Mundial de Cooperativas de Ahorro y Crédito es la asociación gremial y agencia de desarrollo para el sistema internacional de cooperativas de ahorro y crédito. El Consejo Mundial promueve el crecimiento sustentable de las cooperativas de ahorro y crédito y otras cooperativas financieras en todo el mundo a fin de facultar a las personas para que mejoren su calidad de vida a través del acceso a servicios financieros asequibles y de alta calidad. El Consejo Mundial realiza esfuerzos de defensa activa en representación del sistema global de las cooperativas de ahorro y crédito ante organizaciones internacionales y trabaja con gobiernos nacionales para mejorar la legislación y la regulación. Sus programas de asistencia técnica introducen nuevas herramientas y tecnologías para fortalecer el desempeño financiero de las cooperativas de ahorro y crédito y profundizar su alcance comunitario.
El Consejo Mundial ha implementado 290 programas de asistencia técnica en 71 países. A nivel mundial, 51,000 cooperativas de ahorro y crédito en 100 países atienden a 196 millones de personas. Obtenga más información sobre el impacto global del Consejo Mundial en www.woccu.org.

Contacto principal:
Jennifer Bernhardt
Correo electrónico:
jbernhardt@woccu.org
Teléfono:
+1-608-395-2077