Brazil Study Program
A Study of the Brazilian SICREDI Credit Union System
A Futuring Exercise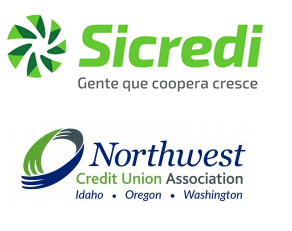 Join World Council June 10-16, 2018, for a study of the Brazilian credit union system, SICREDI. Pull lessons for a sustainable model for credit union collaborative systems, excelling in branding, financial performance and member service: one of the fastest growing systems today. Explore futurist implications for our system.
SICREDI created a network of 116 credit unions serving 3.7 million members with 1,575 points of services under a common brand and common operating systems.
The SICREDI Brand Promise
SICREDI's vision is to protect quality standards of service, achieve greater efficiency and to grow the credit union system of Brazil.
Key to the SICREDI brand is the public promise of quality — founded upon a framework for human resource management and uniform policy — all conveyed through a recognizable brand.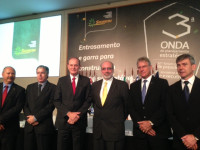 Network Efficiencies
SICREDI's headquarters provides accounting back-office data services, correspondent banking services and a shared payments platform.
The credit unions own and govern the headquarters and operational support systems. Credit unions mutually guarantee the safety of the savings of members in other credit unions that use the SICREDI brand. The regulator delegates monitoring and supervision of the credit unions to the SICREDI network.
Technology for Consumer Demands
To offer more competitive products in today's environment, credit unions need greater scale and access to technology. Credit unions also work with reducing margins and increasing pressure for greater efficiencies. By pooling resources and sharing platforms, SICREDI credit unions access such technology and build an extensive network.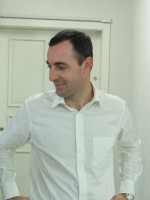 Community Level Innovation
Any network system balances efficiency and entrepreneurial creativity of local credit unions. On one hand, if the credit union sees an opportunity for a new product, it must be approved from the central body. Yet, central support frees local management from basic operational tasks and instead allows a strategic focus on issues like entrepreneurial outreach to the community, growth and responding to business opportunities. Collaboration does not mean the end of community level entrepreneurship.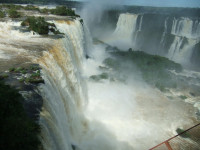 Finish the week at Iguacu Falls
Join us for a week in Brazil to share the success of their model and to explore what lessons are relevant for our future.
Sign up below to get more information