Irish-American Exchange Program
---
Collaboration Can Overcome Any Obstacle
Overview

Mutual challenges face the Irish and U.S. credit union systems. In response, the World Council, through its Worldwide Foundation and between the Irish League of Credit Unions (ILCU) offers an exchange program, designed to align the needs and expertise of both sides of the Atlantic to find solutions to address short and long-term challenges.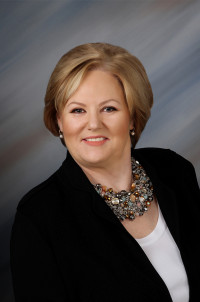 The Irish-American exchange plays a critical role in finding solutions to challenges facing two systems that are critical to the cooperative movement, both with deep roots and expertise. The exchange will leverage these traits to strengthen and sustain each system, while building upon existing relationships and fostering opportunities to create new ones.
Anne Cochran, CLE
Former CEO, Louisiana Credit Union League
Former Chair, World Council of Credit Unions (First Female Chair)
Current Chair, Irish-American Exchange Program
Objectives: Ordinary People Accomplishing Extraordinary Things
The exchange will work toward:
Mutually beneficial exchange of information concerning, but not limited to the operations, marketing, and promotion of credit unions;
Development and exchange of best practices for credit unions to improve and expand service to members;
Innovation and member service technology,
Promotion and growth of credit unions for members, the general public, the media and governmental bodies and officials.
Each credit union exchange builds around particular themes which both credit unions have identified as a priority for their exchange of ideas. These might include topics such as attracting young membership, expanding lending, new products, digitization of services, data analytics and marketing.

Exchanges may be one-time exchanges or on-going relationships.
Implementation: People Helping People:
World Council and ILCU will match and orient credit unions for an exchange.

For Irish Credit Unions: Visit the ILCU website to learn more about your criteria for inclusion into the exchange.
Onsite exchange includes:
The host credit union provides and implements an activity plan for the visitor based upon the identified theme and expected results of the exchange,
Host credit unions include visitors in at least two cultural, community or home recreational events,
The host World Council or ILCU monitors the exchange to ensure satisfactory progress and communication,
Visitors provide a brief report to address status, actions taken, progress made and next steps,
Participants and hosts provide an online evaluation and debriefing after each exchange.
Responsibilities of Parties:
All US participating credit unions must be at least a Silver Level Supporter of the Worldwide Foundation.

All participating Irish credit unions will be members of the ILCU in good standing.
Participating credit unions are responsible for the travel, lodging and food costs for their staff or volunteers. Host credit unions are responsible for preparing and attending to the schedule of visiting participants.
Reports and exchanges of profiles, monitoring reports and participant reports and debrief will be via the Worldwide Foundation website.