Anuncian los oradores principales de la Conferencia Mundial
Cuatro expertos del sector encabezarán el evento anual de cooperativas financieras
April 03, 2019
MADISON, Wisconsin – El Consejo Mundial de Cooperativas de Ahorro y Crédito ha confirmado a cuatro oradores de renombre mundial durante la Conferencia Mundial 2019, el principal evento global para las cooperativas financieras, del 28 al 31 de julio en las Bahamas. Se espera que más de 1,800 ejecutivos de cooperativas financieras de 60 países asistan a la conferencia, que se centrará en el liderazgo, la ciberseguridad, las tecnologías digitales y la economía.
Los oradores principales incluyen:
Connie Dieken, miembro del Salón de la Fama de Oradores, Connie Dieken, es la fundadora de Influence360˚ y The Dieken Group, una firma de asesoría estratégica para ejecutivos en los cinco continentes. Ayuda a los líderes de las marcas más importantes del mundo a influir en el cambio positivo durante los momentos decisivos de sus organizaciones. Connie ha sido nombrada una de las 10 principales mujeres empresarias por la Asociación Nacional de Mujeres Empresarias. Connie construyó su conjunto único de habilidades durante sus 20 años como periodista de televisión para las estaciones de NBC y ABC en los Estados Unidos de América. Sus informes han sido honrados con cinco premios Emmy® y dos Telly Awards®.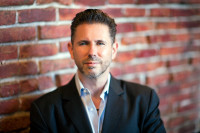 Patrick Schwerdtfeger, Patrick Schwerdtfeger es una autoridad líder en tendencias tecnológicas que incluye big data, inteligencia artificial y blockchain. Es el fundador de Trend Mastery y anfitrión del video Strategic Business Insights (Perspectivas Estrategicas de Negocios). Patrick ha encabezado decenas de compañías de Fortune 500 con su especialidad en big data, inteligencia artificial, Fintech, blockchain y marketing digital. Es un autor respetado que ha aparecido en el New York Times, CNN Money, Fortune y muchas otras publicaciones. Patrick nació en Vancouver, Canadá, y recibió su Licenciatura en Comercio (Marketing y Finanzas) de la Universidad de Carleton en Ottawa.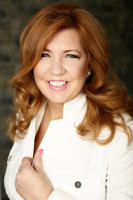 Pippa Malmgren, la doctora Pippa Malmgren se desempeñó como asesora presidencial de George W. Bush en la Casa Blanca y en el Consejo Económico Nacional, donde manejó todas las cuestiones relacionadas con los mercados financieros. La Dra. Malmgren también cofundó H Robotics, que fabrica drones modulares de uso comercial para una amplia gama de industrias, incluyendo minería, petróleo y gas, seguros, construcción y seguridad pública. Fue nombrada una de las 50 Mejores Mujeres Inspiradoras en el Reino Unido y una de las 100 Mejores en Tecnología por @WATC_WeAreTech. Es miembro no ejecutivo de la Junta del Departamento de Comercio Internacional en el Reino Unido. Harper's Bazaar la ha presentado en su serie Women at Work. Pippa es un presentadora en CNBC y un comentarista regular en la BBC.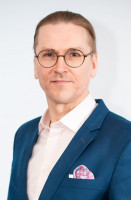 Hypponen, Mikko Hypponen es una autoridad mundial en seguridad informática y director de investigación de F-Secure. Ha aparecido en el New York Times, Wired y Scientific American, y ha dado conferencias en las universidades de Oxford, Stanford y Cambridge. Es miembro de los consejos asesores de EUROPOL y de la Autoridad Monetaria de Singapur. Hypponen ha realizado cientos de charlas en más de 40 países en los últimos 20 años, incluyendo presentaciones en las conferencias de seguridad más importantes del mundo, como Black Hat, DEF CON, DLD y RSA. Su TED Talk de 2011 es la charla de seguridad en línea más vista en Internet, se ha visto 1,5 millones de veces y se ha traducido a más de 40 idiomas.

El programa completo de la conferencia se puede encontrar en www.wcuc.org. Las tasas preferidas de inscripción están disponibles hasta el 10 de mayo de 2019. Haga clic aquí para confirmar su participación en el evento más grande del 2019 para las cooperativas financieras.
World Council of Credit Unions is the global trade association and development platform for credit unions. World Council promotes the sustainable development of credit unions and other financial cooperatives around the world to empower people through access to high quality and affordable financial services. World Council advocates on behalf of the global credit union system before international organizations and works with national governments to improve legislation and regulation. Its technical assistance programs introduce new tools and technologies to strengthen credit unions' financial performance and increase their outreach.
World Council has implemented 300+ technical assistance programs in 89 countries. Worldwide, 85,400 credit unions in 118 countries serve 274 million people. Learn more about World Council's impact around the world at www.woccu.org.