Brian Branch Named WOCCU President and CEO
Branch will succeed Pete Crear upon his retirement Aug. 3
June 30, 2011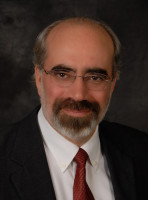 Brian Branch, new WOCCU president and CEO effective Aug. 3

MADISON, Wis. — World Council of Credit Unions' (WOCCU) board of directors has named Brian Branch, WOCCU executive vice president and COO, as the organization's next president and CEO. Branch will assume the post following the retirement of current President and CEO Pete Crear in August.
"We couldn't have selected a better leader for WOCCU," said Barry Jolette, CEO of San Mateo Credit Union (Calif., USA) and WOCCU chair. "We've all seen the organization dramatically evolve under Pete's tenure, and we expect the same kind of growth and maturity under Brian's leadership."
Branch has worked with credit unions, microfinance providers and other financial institutions for more than 20 years, gaining hands-on field experience in 47 countries worldwide. Nearly half of Branch's career has been in his current role at WOCCU, having previously served the organization as vice president of development services, director of technical services, regional manager for Latin America, manager of research and development and economist. He also served as interim CEO prior to Crear's appointment in 2005. Branch holds a doctorate and master's degree in economics from the University of Wisconsin – Madison, as well as a master's degree in Latin American studies from the University of Texas – Austin.
"Brian is the best COO I've worked with, and that's easy to see just by looking at the way the organization operates," said Crear, who will retire from his post following WOCCU's World Credit Union Conference in Glasgow, Scotland, next month. "We've seen tremendous change in the direction of the industry the past several years, especially in the use of new technology, but he's kept pace to make sure WOCCU stays relevant and keeps moving forward."
Under Branch's operational leadership, WOCCU has greatly diversified its funding sources, tripled annual operations and introduced handheld technology for credit unions to extend remote service delivery in rural areas. He has overseen development programs in more than 40 countries and led legislative and regulatory development in 12 countries. Branch has also increased opportunities for international engagement and exchange among credit unions and leagues across developed and developing systems.
"WOCCU's achievements over the past several years are a reflection of the commitment of its staff, and I'm very honored to lead the organization," Branch said. "The market has changed significantly under Pete's tenure, but the organization's values have remained constant. We will work hard to continue this tradition, helping credit unions make a difference in people's lives and provide better services for our members."
Crear will officially pass the reins to Branch during the Monday general session at WOCCU's World Credit Union Conference in Glasgow, July 24-27. For more information and to register for the conference, visit www.woccu.org/glasgow2011.
World Council of Credit Unions is the global trade association and development agency for credit unions. World Council promotes the sustainable development of credit unions and other financial cooperatives around the world to empower people through access to high quality and affordable financial services. World Council advocates on behalf of the global credit union system before international organizations and works with national governments to improve legislation and regulation. Its technical assistance programs introduce new tools and technologies to strengthen credit unions' financial performance and increase their outreach.
World Council has implemented 300+ technical assistance programs in 89 countries. Worldwide, 68,882 credit unions in 109 countries serve 235 million people. Learn more about World Council's impact around the world at www.woccu.org.