CUNA Mutual Group Foundation Grants $50K to SWAMI Program
August 14, 2006

SWAMI participants listen attentively at a training session.
CUNA Mutual Group Foundation recently renewed its funding for the Strathmore-WOCCU African Management Institute (SWAMI) program, granting $50,000 to support the program's 2006-2007 cycle. The funds are matched by World Council's Cooperative Development Program, which is sponsored by the U.S. Agency for International Development.
CUNA Mutual Group Foundation's financial support will help strengthen the SWAMI program in a number of ways. In the upcoming year, World Council plans to work through SWAMI to develop a student network of opportunities throughout Africa, develop an alumni program, assess the institutional impact of SWAMI participation and evaluate the program's objectives of developing SWAMI as a model credit union training program.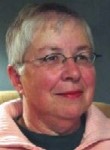 Sue Albrecht, Senior Vice President, International Division, CUNA Mutual Group.
"The SWAMI program has really come a long way in a short time," said Sue Albrecht, Senior Vice President, International Division, CUNA Mutual Group. "Strathmore and the World Council have worked hard to make sure that the students stay accountable and connected throughout and beyond their studies. We're proud to contribute to this important professional development program."
Thanks to the volunteer support of the Louisiana Credit Union League, World Council and Strathmore University of Nairobi launched SWAMI in 2004 to prepare senior SACCO (credit union) management staff, aspiring managers and board members to handle the challenges SACCOs face in today's changing environment. This three-tier program intertwines training and practical application. In 2005, 38 students from Kenya, Seychelles, Uganda and South Africa were the first to graduate from the program.
CUNA Mutual Group is the leading provider of financial services to credit unions and their members worldwide.
World Council of Credit Unions is the global trade association and development agency for credit unions. World Council promotes the sustainable development of credit unions and other financial cooperatives around the world to empower people through access to high quality and affordable financial services. World Council advocates on behalf of the global credit union system before international organizations and works with national governments to improve legislation and regulation. Its technical assistance programs introduce new tools and technologies to strengthen credit unions' financial performance and increase their outreach.
World Council has implemented 300+ technical assistance programs in 89 countries. Worldwide, 68,882 credit unions in 109 countries serve 235 million people. Learn more about World Council's impact around the world at www.woccu.org.