Register Online Now for the World Credit Union Conference
Gdańsk, Poland, to host annual World Council of Credit Unions event
January 26, 2012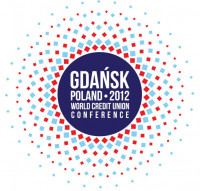 Join 1,500 global credit union colleagues at World Council of Credit Unions' World Credit Union Conference in Gdansk, Poland, in July.
MADISON, Wis. — Plan now to attend this year's premier international credit union education and networking event offered by the global credit union movement.

World Council of Credit Unions has opened online registration for its annual World Credit Union Conference, July 15–18 in Gdańsk, Poland. Registration for both the conference and its hotels can be made now at www.LetsGdansk2012.org.

More than 1,500 credit union executives and volunteers from more than 50 countries are expected to attend this year's conference. Host city Gdańsk is home both to the historic Solidarity movement, which freed Poland from communism's yoke, as well as the country's credit union system, considered to be one of the fastest-growing and most advanced in the world. Tradition combines with progress to create an educational environment perfect for charting the credit union movement's course in facing a challenging future.

Some of the world's leading business lights dominate this year's agenda, including:

Professor Youngme Moon, senior associate dean and chair of the Harvard Business School's MBA program, whose new book, Different: Escaping the Competitive Herd, chronicles the intersection of business, branding and culture in ways that help enterprises like credit unions stand out from the crowd of competitors.

Financial services technology expert Brett King, author of the bestselling book Bank 2.0 and founder of Movenbank, the first widespread mobile bank in both the United States and the United Kingdom. King will discuss ideas from his new book, Bank 2.1, to be released later this year.

Breakout sessions featuring international speakers will focus on specific topics within four separate educational tracks:
Leadership and strategy
Credit unions on the frontier
Compliance, regulation and political affairs
Technology and innovation

There also will be ample opportunities to enhance your Gdańsk experience with bonus networking and educational sessions, including:

Global Women's Leadership Forum, the annual networking and educational gathering of the Global Women's Leadership Network, the world's only peer-to-peer credit union women's leadership organization. The network will meet July 14–15, just prior to the conference. Visit www.LetsGdansk2012.org/attendees/wcuc_global_woman for more information. (Separate fee applies.)
WOCCU Young Credit Union People (WYCUP) program, the annual educational and networking event for credit union professionals age 35 and under that will award educational scholarships to five participants for the 2013 conference. The WYCUP program begins July 15 and runs concurrently with the conference. Visit www.woccu.org/wycup for more information.

Worldwide Foundation for Credit Unions Golf Tournament, which invites both men and women to play 18 holes on one of Poland's finest golf courses while raising money for global credit union development. The event is scheduled for July 14, one day prior to the start of the conference. Visit www.LetsGdansk2012.org/attendees/golf_tournament for more information.(Separate fee applies.)
Gdańsk is a city with a long, proud history, which participants can explore at length in the conference's companion programs. Companions will experience the best that historic and contemporary Poland has to offer, leaving refreshed, invigorated and enthusiastic about their experiences.

For more information about the most prestigious educational and networking credit union event this year, go to www.LetsGdansk2012.org and register today!

World Council of Credit Unions is the global trade association and development agency for credit unions. World Council promotes the sustainable development of credit unions and other financial cooperatives around the world to empower people through access to high quality and affordable financial services. World Council advocates on behalf of the global credit union system before international organizations and works with national governments to improve legislation and regulation. Its technical assistance programs introduce new tools and technologies to strengthen credit unions' financial performance and increase their outreach.
World Council has implemented 300+ technical assistance programs in 89 countries. Worldwide, 68,882 credit unions in 109 countries serve 235 million people. Learn more about World Council's impact around the world at www.woccu.org.