WOCCU Project Director Normunds Mizis Speaks at Krakow III Policy Forum
April 19, 2006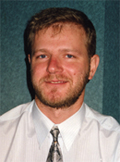 Normunds Mizis, WOCCU-Uzbekistan Project Director
World Council of Credit Union (WOCCU) Uzbekistan Project Director Normunds Mizis presented the credit union perspective to over 50 financial sector policy makers and public officials at the Krakow III Policy Forum on Law and Regulation Governing Microfinance in Warsaw, Poland, from April 6-8.
Delegates at the forum worked toward reforming policies that would make financial services more accessible to the poor. In his speech, Mizis defined the credit cooperative identity and regulatory principles, emphasizing the importance of developing Specialized Law to reflect these principles. He also discussed the importance of defining and training a Regulator and the need for technical assistance and cooperation among credit unions. Mizis summarized the progress in Uzbekistan as a successful framework for microfinance development. The session was moderated by the World Bank.
WOCCU hosts an annual, invitation-only roundtable for financial cooperative regulators each year. This year's meeting will precede the World Credit Union Conference in Dublin, Ireland, and will take place on July 26-27.
World Council of Credit Unions is the global trade association and development agency for credit unions. World Council promotes the sustainable development of credit unions and other financial cooperatives around the world to empower people through access to high quality and affordable financial services. World Council advocates on behalf of the global credit union system before international organizations and works with national governments to improve legislation and regulation. Its technical assistance programs introduce new tools and technologies to strengthen credit unions' financial performance and increase their outreach.
World Council has implemented 300+ technical assistance programs in 89 countries. Worldwide, 68,882 credit unions in 109 countries serve 235 million people. Learn more about World Council's impact around the world at www.woccu.org.