World Council Onboards New Talent
New hires broaden international development and donor reach
October 10, 2017
MADISON, Wis and WASHINGTON - The World Council of Credit Unions expands its team with new hires in international development, donor relations and finance.
Megan O'Donnell joins the World Council as the Director of Financial Inclusion. O'Donnell, who initially worked with the World Council as a technical expert, will be focused on expanding the international development project portfolio with the team in Washington.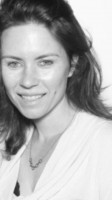 O'Donnell comes to the World Council with more than 15 years of international development experience in over 25 countries. Her areas of expertise include financial inclusion, fintech & regtech, entrepreneurship and agricultural value chain development, as well as promoting sustainable investment with a social impact. In recent years, she has been a pioneer in developing new digital financial products for low-resource populations, working on establishing market foundations and expansion for national governments, businesses and donors, including developing appropriate legal and regulatory frameworks for financial inclusion. She has worked with public and private sector clients including the United States Agency for International Development, the United Nations, the Gates Foundation, the European Union and the World Bank.
O'Donnell holds a master's degree in international development policy and a bachelor's degree in economics from Stanford University, is fluent in French and has a working knowledge of Spanish and Italian.
Ann Heiden joins the Worldwide Foundation for Credit Unions (WF), the official gift-receiving and grant-making arm of the World Council, as the Director of Donor Relations. Heiden will execute fundraising strategies and new initiatives, maximizing revenue opportunities for World Council and value for donors by attracting, maintaining, and sustaining gifts for special programs and events.
With more than 15 years of non-profit management experience focused on fundraising operations and corporate sponsorships in industries covering health, education and community, Heiden will also perform prospect identification, cultivation, solicitation, stewardship and closing of major gifts from credit unions, vendors, individuals and non-traditional supporters.
Heiden previously served as the Executive Director of the Community Foundation of Southern Wisconsin where she oversaw the financial performance of $50 million in funds.
Earlier this fall, Steven Funk joined the World Council as the Chief Financial Officer. With more than 18 years of experience in strategic planning and implementation, Funk is an expert in operational efficiencies and improvement, project and process management and team building.
Prior to joining the World Council, Funk held financial leadership roles in several industries, including serving as President and CFO of eflexgroup in Madison, Wisconsin.
World Council of Credit Unions is the global trade association and development platform for credit unions. World Council promotes the sustainable development of credit unions and other financial cooperatives around the world to empower people through access to high quality and affordable financial services. World Council advocates on behalf of the global credit union system before international organizations and works with national governments to improve legislation and regulation. Its technical assistance programs introduce new tools and technologies to strengthen credit unions' financial performance and increase their outreach.
World Council has implemented 300+ technical assistance programs in 89 countries. Worldwide, 89,026 credit unions in 117 countries serve 260 million people. Learn more about World Council's impact around the world at www.woccu.org.