International Advocacy
Limiting regulatory burden at the global level
What Credit Unions Face
In today's regulatory environment, many financial rules are set at the international level.

National regulators often have limited discretion to deviate from international standards once they are finalized. Much of this framework is designed to address the needs of large and internationally active banks, and is not intended for smaller institutions such as credit unions. The framework often does not contemplate the not-for-profit cooperative structure.
This is important because the incentives of each institution are quite different. Credit unions are inherently less risky and do not need the sophistication of regulation that the large banks require.
Therefore, many of the regulations adopted for large banks are not appropriate or necessary for smaller, domestic credit unions.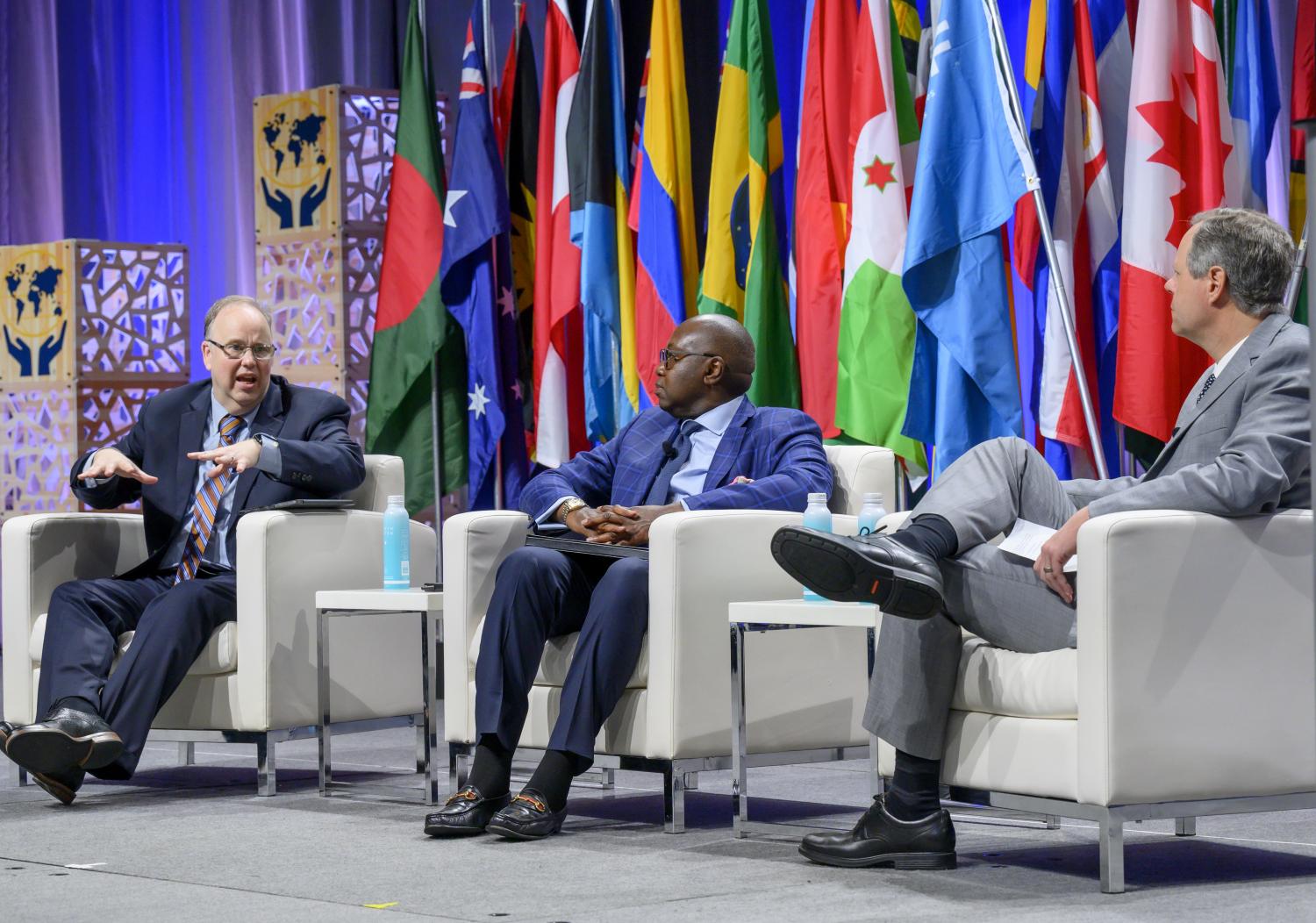 What We Do
World Council of Credit Unions is the only trade association advocating on behalf of credit unions in front of key international standard setting bodies, including the:
World Council's International Advocacy work has succeeded in reducing regulatory burdens for credit unions in the areas of prudential regulation, anti-money laundering, taxation and accounting standards.

A Record of Success
Our recent policy successes include:
The G20 reaffirmed its support for a WOCCU advocated position that national-level regulators put a greater focus on proportionality in the G20 Rome Leaders' Declaration.
The Basel Committee on Banking Supervision responded favorably to WOCCU's call for flexibility in the withdrawal of COVID-19 related relief measures.
The Financial Action Task Force (FATF) issued its Risk-Based Supervision Guidance, which contains a risk-based approach and guidance on proportionality advocated for by WOCCU.

Two guidance documents issued by the Basel Committee included the WOCCU-recommended principled approach which allows for a risk-based and proportional application to any requirements implemented.
The Bank of Italy (G20 Host Country) voiced support for WOCCU financial Inclusion efforts.
A Financial Action Task Force (FATF) publication recognized several issues identified by WOCCU, specifically noting that the failure to use the proportionality when applying its standards can lead to or compound financial exclusion.
WOCCU comments lead FATF to acknowledge the burden of AML/CFT requirements on the advancement of financial inclusion in cross-border payments.

Through the European Network of Credit Unions (ENCU), urged policymakers to apply proportional treatment to credit unions on various items coming up in the European Parliament's legislative term.